Fleet Washing
Thomas Enterprises offers customized solutions to help protect and maintain your vehicle investment. Whether it is a personal car, boat, bus, or heavy truck, our expert detailers provide washing, detailing, sandblasting, painting, polishing, and restoration solutions that are second to none.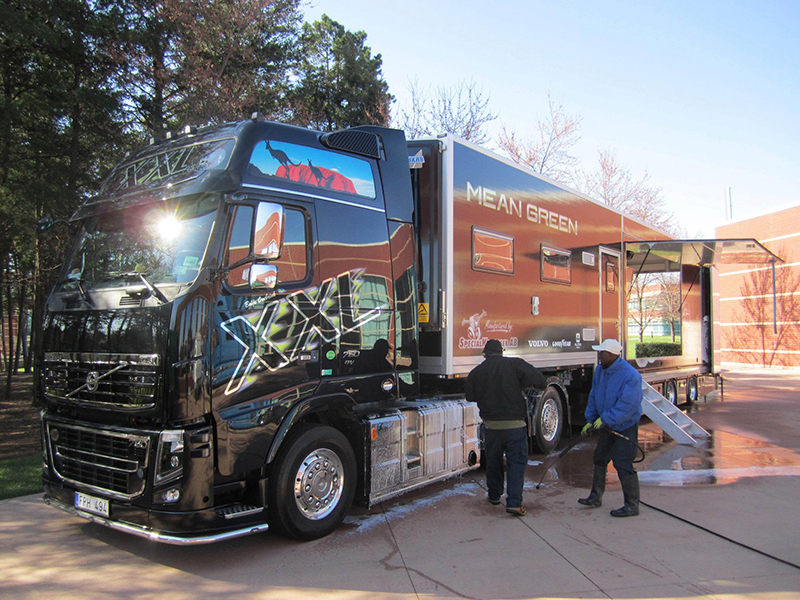 No job is too big or small!
For larger fleets, our Mobile Fleet Washing Team offers complete and regularly scheduled fleet washing services at the customer's location. Flexibility is our calling card—we can clean at your site or ours. We have extensive experience working with everything from transporters, construction equipment, and over-the-road vehicles to tractors, passenger cars, and dump trucks.
De-identifying a pre-owned vehicle or your vehicle prior to sale is another Thomas Enterprises specialty available at either of our facilities. Your brand image is as important to us as it is to you. We make sure your company name, logo, and any other form of company identifier is removed from the vehicle to help protect your good name and image.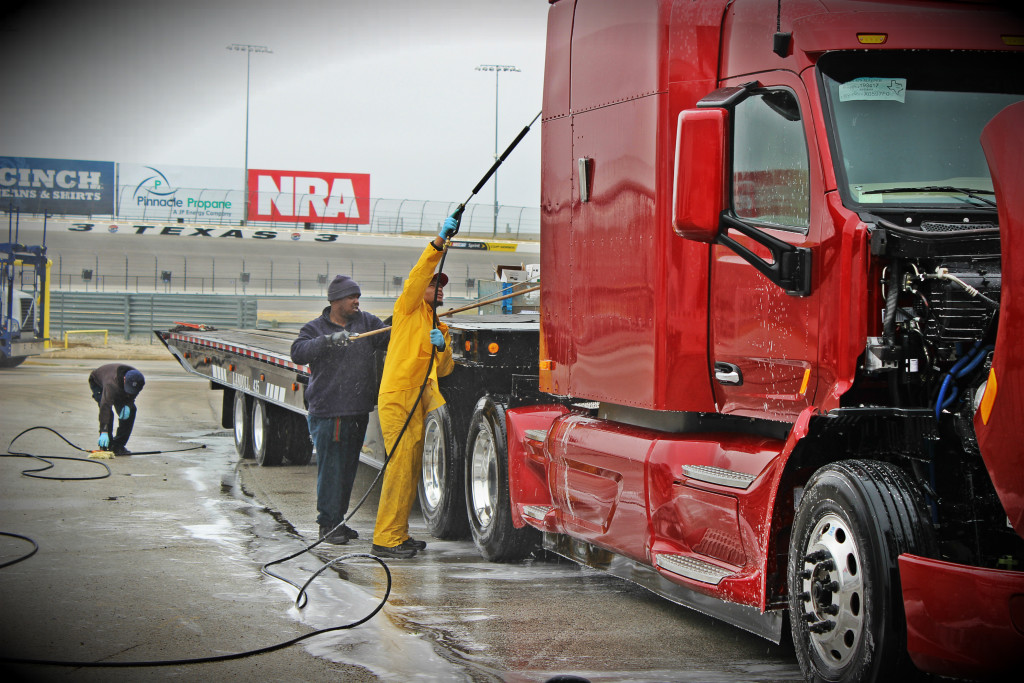 Piedmont Truck Wash is a member of the Thomas Enterprises family, and offers both washing and expert buff and shine detailing services. You can bring your truck and trailer into our Buff & Shine Detail Shop℠ for quality washing, detailing, buffing, and polishing that can't be beat. And our services extend beyond heavy trucks. We can clean and detail almost any kind of vehicle, equipment, or machinery with impeccable care to restore that "like new" appearance. We can also perform basic repairs such as fixing headlights and patching torn upholstery. No matter what the job calls for, we have the ability to make it happen!